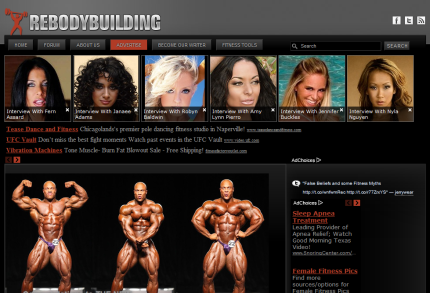 Rebodybuilding | Rebodybuilding.com
Rebodybuilding | Rebodybuilding.com – Global bodybuilding and fitness community website. It is owned by professional bodybuilder Jerry Michailovas. Rebodybuilding is dedicated for people who love weight lifting, bodybuilding, fitness, healthy living and healthy nutrition. It is constantly updated and has tons of valuable bodybuilding and fitness related articles. Also It has large bodybuilding forum with 57K+ registered members, who posted 44K+ messages and counting. Rebodybuilding.com has 1000+ Facebook fans and counting.
Web Solutions developed this website and continually supports it.
Check to see this project live: